You can continue to add notes about this fitting session on the form below. These notes will be available from the Fitting Notes button on the Rider Data form for review at a later date.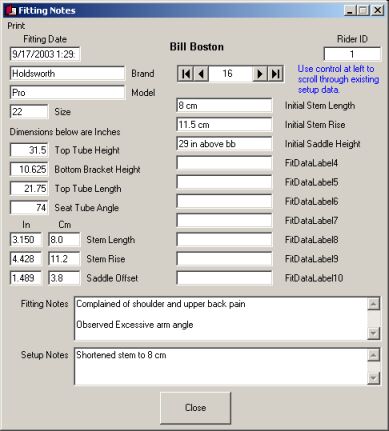 Back to Rider Position so that you can view the bike setup with Inventory Search.
Thank you for taking the tour of Accufit Professional. It is my goal to make your shop more efficient and profitable.
Bill Boston